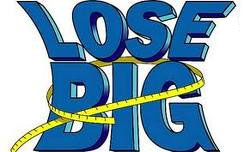 The following article is a small excerpt from one of my books. I hope you'll want to learn more and let me help you to get into the best shape of your life.

Major, life-altering changes, are brought about not by dieting, but by making simple small changes. Here are seven simple trades that  will save you at least 700 calories. Do this once a day and you could lose 73 pounds in a year, minimum!
So look in the mirror. Do you look exactly the way you'd like? !
Burger Swap
Eat This!
McDonald's Big Mac
540 calories
29 g fat (10 g saturated)
1,040 mg sodium
Not That!
Sonic Supersonic Double Cheeseburger (w/mayo)
1,270 calories
87 g fat (34 g saturated)
1,500 mg sodium
Savings: 730 calories
While these are both double-patty burgers with cheese, Sonic's version weighs in nearly twice as heavy. That might sound like a bargain until you realize that it contains far more than twice as many calories. The Big Mac relies on thinner cuts of beef and uses far less sauce, making it a reasonable way to fill your double-burger craving. New research shows that your weight is determined by more than just which foods you put in your mouth—how you eat plays an important role too.
Asian Swap
Eat This!
Panda Express Broccoli Beef (with a side of mixed veggies)
165 calories
4.5 g fat (1 g saturated)
970 mg sodium
Not That!
P.F. Chang's Beef with Broccoli
870 calories
36 g fat (12 g saturated)
4,719 mg sodium
Savings: 705 calories
P.F. Chang's lets the sodium-saturated sauces rain down upon most of its dishes. This is one of the worst. It contains more than two days' worth of the salty stuff—not to mention eight times the fat of Panda Express' version.
Health Myth: Sea salt is not lower in sodium than table salt, nor is it more natural or healthier.
Salad Swap
Eat This!
California Pizza Kitchen Chinese Chicken Salad
617 calories
1 g saturated fat
2,532 mg sodium
Not That!
Applebee's Oriental Grilled Chicken Salad
1,290 calories
79 g fat (12g saturated, 2.5 g trans)
2,290 mg sodium
Savings: 723 calories
California Pizza Kitchen's salad menu is, for the most part, a dangerous spot, but the Chinese Chicken option steers clear of trouble with a nutrient-rich blend of cabbage, lettuce, carrots, scallions, and cilantro. Topped with grilled chicken, this veggie-heavy meal is far superior to Applebee's version. The "Neighborhood Bar & Grill" tosses its lettuce with crispy noodles—read: dipped in fattening oil—that not only add in a deadly level of trans fats, but also deliver an extra 20 grams of carbohydrates. Just watch your sodium intake the rest of the day. CPK has never met a salt shaker it didn't vigorously shake.
Seafood Swap
Eat This!
Olive Garden Parmesan Crusted Tilapia
590 calories
10 g saturated fat
910 mg sodium
Not That!
The Cheesecake Factory Herb Crusted Filet of Salmon
1,400 calories
48 g saturated fat
1,240 mg sodium
Savings: 810 calories
It's tough to tell exactly where The Cheesecake Factory's extra calories come from. The chain doesn't provide ingredient lists. But this selection probably suffers from the same problems as the rest of the menu: excessive use of cheap oils and butter. Olive Garden bakes its crusted tilapia and plates the fish with vegetables, shaving nearly two days' worth of saturated fat off the Factory's numbers.
Appetizer Dip Swap
Eat This!
On the Border Guacamole with Chips
660 calories
23 g fat (5 g saturated)
680 mg sodium
Not That!
Chili's Hot Spinach & Artichoke Dip
1,610 calories
103 g fat (42 g saturated)
1,610 mg sodium
Savings: 1,180 calories
Few appetizers work as hard as guacamole. The avocados from which it's made are packed with hunger-blunting fiber and heart-healthy fats. Chili's Spinach & Artichoke dip, on the other hand, consists of mostly cream, cheese, and butter. Don't let the name fool you into thinking it's healthy.
Pizza Swap
Eat This!
Pizza Hut Pepperoni Personal Pan Pizza
610 calories
26 g fat (10 g saturated)
1,410 mg sodium
Not That!
Uno Deep Dish Prima Pepperoni Pizza
1,830 calories
126 g fat (36 g saturated)
2,910 mg sodium
Savings: 1,220 calories
It's not like Pizza Hut's Personal Pan Pizzas are to be idolized, but compared to Uno's deep-dish offerings, they're paragons of nutrition. The big difference is in the depth of the crust. Pizza Hut's is reasonable, whereas Uno's can double as a mattress.
Taco Swap
Eat This!
Chipotle Crunchy Chicken Tacos
490 calories
21 g fat (8.5 g saturated)
1,050 mg sodium
Not That!
Chili's Crispy Chicken Tacos (w/o the rice and beans side)
1,340 calories
71 g fat (20 g saturated)
3,120 mg sodium
Savings: 850 calories
It's not hard to see the difference in these two Mexican dishes. Chipotle combines grilled chicken, fresh salsa, and a little cheese inside a corn shell. Simple. Chili's, on the other hand, fries its chicken, doubles up on cheese, tosses in some bacon, and drizzles thick ranch dressing on top. That doesn't do your body any favors.
I know you want to get in shape and look great.  Whatever your fitness goal…to slim down…gain muscle…tone your arms or flatten your tummy…I'm here to help you accomplish your goals and to improve your fitness level. If you have enjoyed this article and the many other free features on my site, and would like some more comprehensive information such as fitness books and CD's to aid you in achieving your health and fitness goals, please visit my ONLINE STORE where you will find innovative natural health and beauty products to help you become the BEST YOU CAN BE !

https://globalhealthandfitness.com/wp-content/uploads/2019/01/header-banner.png
0
0
David Gebe
https://globalhealthandfitness.com/wp-content/uploads/2019/01/header-banner.png
David Gebe
2015-03-11 08:45:39
2015-04-07 11:04:49
Shave Calories