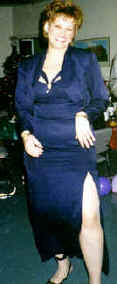 There are just not enough hours in the day to get everything done. This is the way I felt, a little over a year ago and as a single working mom, by the time I did get everything done, it was time to collapse on the sofa and just veg. Because of this hectic lifestyle I began to gain weight and before I knew it I found myself in a vicious circle. I always knew or felt I could lose the weight I was gaining whenever I wanted to, but I didn't have the time to go to the gym and workout for hours and I wasn't prepared to give up my true love...'CHIPS AND DIP.'
Then one day when I was out for lunch with an old girlfriend, i saw how great she looked. I asked her what her secret was and she told me she had gotten a personal trainer and began to learn about health and fitness. She suggested (in a nice way) that I should do the same. I said that I didn't have the time or the money to hire a personal trainer. She reached into her purse and handed me David's book 'Get Fit Stay Fit'and told me here was her personal trainer and that I should read the book.
David's plan made a lot a sense. Now I still didn't have a lot of time but his approach doesn't take alot of time. It's just knowing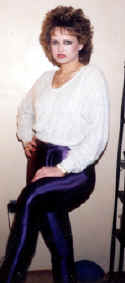 what you are doing and why. By making simple and easy lifestyle changes you can accomplish your end goal.
I got to tell you, it didn't happen overnight and now I feel I'm in the best shape of my life…..and I can still eat my Chips and Dip.
If it can work for me I know it can work for you. With the new me, I feel I've got a lot more energy to take on whatever comes my way.
Today whenever anyone asks me what my secret is…I simply tell them to check out David's book 'Get Fit Stay Fit.'It's the best advice I have ever gotten and could ever give.

https://globalhealthandfitness.com/wp-content/uploads/2019/01/header-banner.png
0
0
David Gebe
https://globalhealthandfitness.com/wp-content/uploads/2019/01/header-banner.png
David Gebe
2015-03-17 16:14:49
2015-04-04 05:54:33
Success Stories Leah