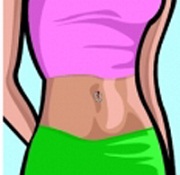 The following article is a small excerpt from one of my books. I hope you'll want to learn more and let me help you to get into the best shape of your life.

Take a 2 quart container and put ingredients of your Fruit infusion.  Then add 6 cups of ice. Fill the jar with water. Then stir, cover and refrigerate for at least 2 hours to let flavors infuse.
Strawberry Basil Blast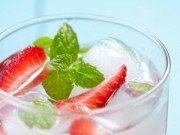 Scrunch 8 fresh basil leaves to let their flavor come out. Combine with 3 cups halved strawberries and gently mixed with a wooden spoon or spatula.
Slightly Spicy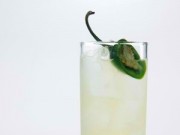 Mixed together 2 seeded and sliced jalapeño peppers plus 2 thinly sliced cucumbers
Strawberry Kiwi Cooler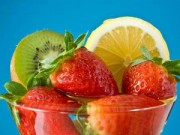 Combine 3 cups halved strawberries, 2 thinly sliced lemons, and 3 thinly sliced kiwis. Gently mix all of the ingredients.
Sweet-Tart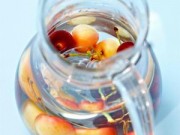 Mixed 1 cup pitted and halved fresh cherries, 3 cored and thinly sliced granny smith apples and 2 cups pineapple chunks.
Mango Mojito
Scrunch 6 mint sprigs to let their flavor come out. Then combine with 2 thinly sliced limes and 3 cups cubed mango (fresh or frozen); gently mixed with a wooden spoon or spatula.
Orangeberry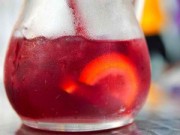 Gently mixed 5 thinly sliced oranges and 2 cups raspberries.
Cucumber Quencher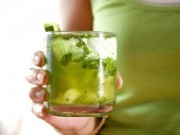 Scrunch 6 mint sprigs to release flavor. Combine with 4 thinly sliced limes and 2 thinly sliced cucumbers.
Zesty Herb
Soak for at least an hour before serving 3 tangerines sliced, 2-3 sprigs of thyme, 2-3 sprigs of fennel, 1 quart water and ice.
Perfect Thirst Quencher
Mixed 1 cup sliced strawberries, 1/4 cup fresh mint leaves, 1 cup sliced cucumbers, 2 limes sliced, ice cubes, and water.
Sweet Cantaloupeberry Surprise
4 Cantaloupe cut in long wedges, 12 Strawberries cut in half, 1 quart ice and water. Let it sit for 20-30 minutes before serving. Then you can also add AuthenTea or Oolong Tea to have another zest of iced tea.
I know you want to get in shape and look great.  Whatever your fitness goal…to slim down…gain muscle…tone your arms or flatten your tummy…I'm here to help you accomplish your goals and to improve your fitness level. If you have enjoyed this article and the many other free features on my site, and would like some more comprehensive information such as fitness books and CD's to aid you in achieving your health and fitness goals, please visit my ONLINE STORE where you will find innovative natural health and beauty products to help you become the BEST YOU CAN BE !

https://globalhealthandfitness.com/wp-content/uploads/2019/01/header-banner.png
0
0
David Gebe
https://globalhealthandfitness.com/wp-content/uploads/2019/01/header-banner.png
David Gebe
2015-03-17 15:58:19
2015-04-04 06:11:54
Fruit-Infused Water